Commercial Window Tinting
The applications for commercial window tinting are almost endless. The research, development and production of commercial window tinting over the past three decades have provided for many applications. Whether you are a small business or a billion-dollar corporation, there is a window film that will provide a solution for your need.
Energy Savings
Window film will help facility owners, significantly reducing the cost of energy consumption and peak demand when fighting the extremely powerful force of the sun. Window films can keep out up to 86% of the suns heat. The average payback of the investment cost of window film is generally realized within three years of installation.
Comfort
Window film will help maintain a more comfortable and productive environment. Window film can lower the glare from the sun thus reducing eye fatigue. Window film can help keep offices cooler in the summer and warmer in the winter, all of which makes your employees more comfortable and productive.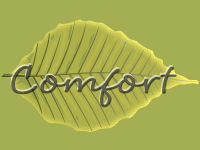 Increased Safety, Security, and Protection
Flying shattered glass is one of the most dangerous consequences of natural disasters, storm damage, earthquakes, bomb blasts, terrorist attacks. Window film is specifically designed to hold broken glass in place, lessening the chance of personal injury and property damage. Window film can slow entry from burglars, in some instances, even stop them from entering the premises. Window film can protect your glass from vandalism with graffiti film, greatly reducing the cost of key scratches, paint, acid-etching. Window film is much less expensive to remove and replace than replacing the glass each and every time it gets vandalized. Window film can stop approximately 99% of the ultra-violet light, up to 97% of the infra-red light, and approximately up to 80% of the heat greatly reducing the damages to property from the harmful rays of the sun.
Privacy
Window film can provide many different levels of privacy at a fraction of the cost for the same level of privacy that a custom ordered piece of glass would cost. Window film these days are virtually made for whatever design feature a person can imagine. Really dark and reflective films are used for a one way mirror effect. Window films are made to look like stained glass, brushed aluminum, rain glass, as well as frosted designs in many different colors and shapes. Whether it's a shower, office dividers, storefronts, conference rooms, hallways, stairways a stylish and textured window film is available without sacrificing natural light. These custom window films will also still stop ultra-violet light, glare and increase safety.
Fast and Easy
Call or Email Visions Tint for a free consultation and price quote.